Our People Are Our Greatest Asset
Expertise, experience, and professionalism are the three cornerstones of excellence. Our people possess these qualities in such abundance that excellence of execution is a way of life and a habit at Perfect Compliance. Savvy consultants and industry experts from multiple disciplines bring in decades of experience to a young company. They understand what the numbers and the theory mean off the page – then put it into practice for our clients.
Our team comprises a talent pool of Chartered Accountants assisted, guided and supervised by a group of distinguished experts who are consultants in their respective fields of specialization such as Accountancy, Audit, Direct and Indirect Taxes, Company Law, and laws governing regulatory bodies like RBI, SEBI, etc. While the Chartered Accountants are the workhorses in the team, the group of experts with vast experience in managing and overseeing regulatory compliance are the guiding lights of the company.
We have spared no effort in putting together a crack team of consultants and take immense pride in presenting a pointer to their accomplishments.
Our group of consultants: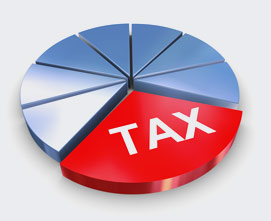 Direct Taxes:
A former member of the Indian Revenue Service (IRS) with over two decades of experience at the Income Tax Department in a very senior position. He specializes in direct tax laws and consults for major private sector companies. Having worked through intricate corporate taxation issues both in the public and the private sector, he possesses a deep insight into the nuances of corporate tax planning and compliance management.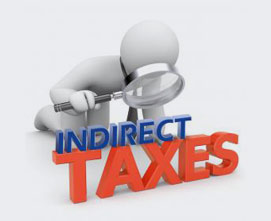 Indirect Taxes:
A former Additional Director at the Directorate of Revenue Intelligence (DRI) where he spent several years leading the forensic investigation of indirect tax offences. He has worked for the Government of India for over 23 years as a member of the Indian Revenue Service (IRS) and has held several key positions in Customs, Central Excise and Service Tax in Mumbai, Delhi and Bangalore.
He was conferred the Presidential Award for "Specially Distinguished Record of Service" in 1998. After retiring from government service, he works in the private sector as Consulting Advisor on indirect taxes, regulatory compliance, and law enforcement agency coordination. A post-graduate in Physics, he has an MBA from the Jamnalal Bajaj Institute of Management and an MSc in Fiscal Studies from the University of Bath in the UK. In 1998, he represented India at the World Customs Organization in Brussels as a delegate.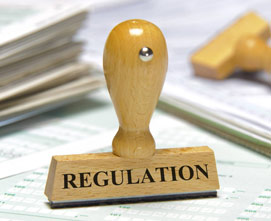 SEBI Regulations:
A university gold medalist engineering graduate, he worked in senior positions with Indian Revenue Service (IRS) and SEBI (as General Manager) for more than 20 years. Thereafter, he took up independent practice as advocate in Mumbai. He has handled some of the most sensitive and high-profile cases related to Securities and Insurance laws.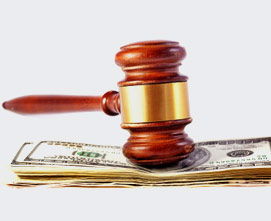 Direct Taxes & FEMA:
A former Chairman of the Central Board of Direct Taxes (CBDT) in the Ministry of Finance. He also served at the Directorate of Enforcement as Special Director of Enforcement handling cases of foreign exchange violations and money laundering, and has travelled overseas to numerous destinations to carry out high-profile investigations. At the Income Tax (IT) Department, he specialized in investigation and was posted as Additional Director of IT Investigation at Mumbai, and Director of IT Investigation at Delhi.
After retirement, he was appointed Chairman of the Quality Review Board (QRB), an independent oversight body constituted by an Act of Parliament to improve the services offered by Chartered Accountants.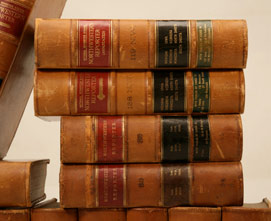 RBI, Banking, and NBFC Regulations:
A Senior Advisor to a leading consultancy firm and a Regulatory Advisor to a few leading international firms >>> Chairman, Code of Conduct and Enforcement Committee of Micro-finance Network (MFIN) >>> Offers expert opinion on Foreign Exchange related International Arbitrations >>> He has 35 years experience working at RBI, where he last worked as Chief General Manager, Department of Banking Operations and Development, Central Office, for four years dealing with the regulatory framework for foreign banks in India, with emphasis on International Banking and Anti-Money Laundering.
As Chief GM, he dealt with applications for licenses of more than 20 foreign banks to start banking business in India >>> He was part of the National Core Committee to deal with FATF Assessment of India in 2009 >>> He worked as Financial Sector assessor for the Mutual Evaluation of Indonesia by the Asia Pacific Group on Anti-Money Laundering (APG) in October 2007 >>> He contributed extensively in the Working Group appointed by FATF/APG for Financial Inclusion in 2010 >>> As Chief General Manager, Foreign Exchange Department, Central Office, RBI, he dealt with policy framing and implementation of exchange control in India.
He also worked on drafting of FEMA, and Rules and Regulations under FEMA >>> He was also a member on SEBI "Committee on Mis-selling of Mutual Funds" (2011-12) >>> In May 2012, the government nominated him on the committee constituted to review "Investment Pattern for Insurance and Pension Sector" >>> He set up Banking Codes and Standards Board of India as the first CEO entrusted with the responsibility of setting up the Board and framing the Code for banks in India >>> He was member of the World Bank Task Force on International Standards on Credit Data Reporting >>> He was member of the Study Group on "Long Term Issues in International Banking" established by the Committee on Global Financial Systems of the Bank for International Settlement – July 2009.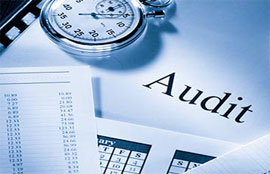 Accounting and Audit
A Doctorate (Ph.D.) in Physics and a former Deputy Comptroller and Auditor General of India, he is presently an independent consultant. He was engaged by the World Bank to advise on reorganizing the Supreme Audit Institution of Bangladesh. Besides being approached by the Deloitte Group for being part of their specific consultancy projects, he has also provided advice to a major business group and has acted as external auditor for the UN. He was also Director General of the prestigious National Academy of Audit and Accounts at Shimla. He has conducted innumerable training programmes both in India and abroad, has delivered a large number of talks including the one on "Role of Public Audit in Good Governance" at the India International Centre, New Delhi, and has a large number of publications in books and journals.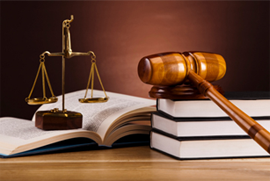 Company Law & Direct Taxes
A former member of the Company Law Board, Kolkata Bench, for about three years, he adjudicated on various provisions of the Company's Act, including mismanagement and oppression, and compounding of offences under the Act. He has worked as Commissioner of Income Tax for five years handling important business and corporate assesses. Besides, he also worked as Commissioner (Appeal) for seven years, and also at CBDT, Department of Revenue, for five years as Director (Investigation). He has appeared before Parliamentary Committees in relation to various issues connected to evasion of direct taxes and other financial matters.