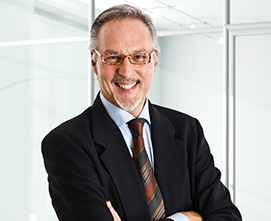 Who We Are
Perfect Compliance comprises a talent pool of Chartered Accountants guided by professionals with core competency in various functional areas such as Accountancy and Assurance Services, Direct and Indirect Taxes, Company Law, and laws governing regulatory bodies like RBI, SEBI, etc. We possess the technical capability to provide services online, through an e-platform, across our clients' diverse business locations.
Excellence of execution at Perfect Compliance enables our clients (both corporate and other entities) to make timely and error-free statutory and other compliances under various Central and State Laws. Because we provide consolidated services under the same roof, our clients are no longer required to take a fragmented approach to comply with a multitude of legal obligations.
What We Do
We offer corporate and other entities a range of services in relation to regulatory compliance under various laws. These services are provided from an e-platform whose location is away from our clients' business locations. Moreover, a group of consultants with decades of experience in their specific fields of expertise at big corporate houses form part of the team. As a result, our clients are assured excellence of execution of all statutory compliances under one roof.
We also provide stand-alone services in respect of legal opinion on taxation (both direct and indirect) and other relevant issues. Stand-alone services can also be provided in relation to compliance under different statutes.
We have the capability of vetting any proposed commercial transaction with reference to applicable laws relevant to such transaction as an integral part of perspective planning for taking well-informed commercial decisions.